What Are the Best Off-Road Tires for Range Rover?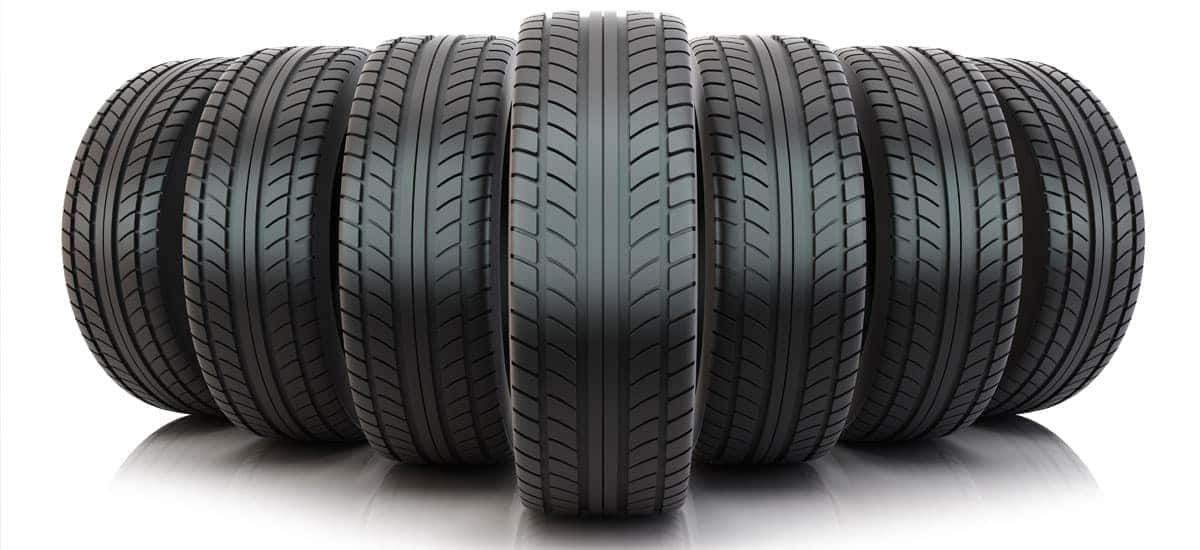 ---
Not all off-road adventures are alike. For drivers who are off-road as much as on, it's a good call to invest in off-roading tires for your Range Rover Sport or Range Rover Velar. You can choose from several options for an off-road tire that is specifically made for the terrain you drive on. Off-road tires will protect your Range Rover from unnecessary damage, and make even the most raucous ride safer for both driver and passengers. Check out your options when it comes to the best off-road tires for Range Rover drivers near Newark, plus handy tips for choosing the right tires from the technicians at the Land Rover Wilmington Tire Center.
How to Choose Off-Road Range Rover Tires
The right tires for your off-road terrain will help optimize your Range Rover for a fun and safe off-roading experience. You'll also want to consider the percentage of time you'll use your car off-road versus on-road errands around Wilmington or a highway commute to Middletown. To get started choosing the right tires, ask yourself the following questions:
Do I need tires that perform well on the street? Think about whether you'll use your vehicle exclusively for off-roading, or if it will also need to handle regular roads. Keep in mind that if you choose tires intended only for off-roading, you'll need to switch them out each time you return from an off-road trip.
What is my usual off-roading terrain? Consider elements of your usual off-roading terrain that would influence driving experience, such as precipitation levels, whether its rocky, and whether it's hilly. Choose off-road tires to match the terrain you'll encounter most — whether that's Sand, Ice, Snow, Mud, and Heavy Rock.
What type of off-roading do I prefer? Consider your favorite off-roading style. Whether you most enjoy mudding, sand dunes, or a rock crawl, you'll want a tire geared toward the right driving speed and terrain texture.
Enhanced Range Rover Off-Road Capability
After selecting your tires, take the opportunity to familiarize yourself with your Range Rover and its off-roading features. For example, an increased wading depth allows you to go further off the path. Other off-road-specific Range Rover features include:
High-strength all-aluminum unibody — A vehicle with a strong and durable frame that's also lightweight is ideal for off-roading.
Terrain Response®, Dynamic Stability Control, and Hill Descent Control — These standard driver-assist technologies help your Range Rover tackle unexpected driving conditions, adding an extra level of balance, stability, and safety.
Terrain Response® 2 — This available feature senses changes in the terrain, and automatically adjusts to optimize performance.
Active Locking Rear Differential — This available feature is great if you want the fun of off-roading and just a little smoother ride!
All-Terrain Progress Control — With this available feature, you can navigate easily through low-traction terrain like mud, snow, and sand at a slow and steady pace.
Explore Range Rover Off-Road Tires at Land Rover Wilmington!
If you have any questions about how you can create the best off-roading experience possible, contact us at Land Rover Wilmington! We're happy to provide tips on choosing the best off-road tires for Range Rover and off-road enhancement features. Ordering genuine OEM off-road parts is easy at our Parts Center near West Chester, PA! You can also learn more about how legendary off-road competitors measure up by comparing Jeep vs. Range Rover models, or check out Range Rover color options to find an exterior that matches your style.