Your Check Engine Light: What to Do if It Comes on While Driving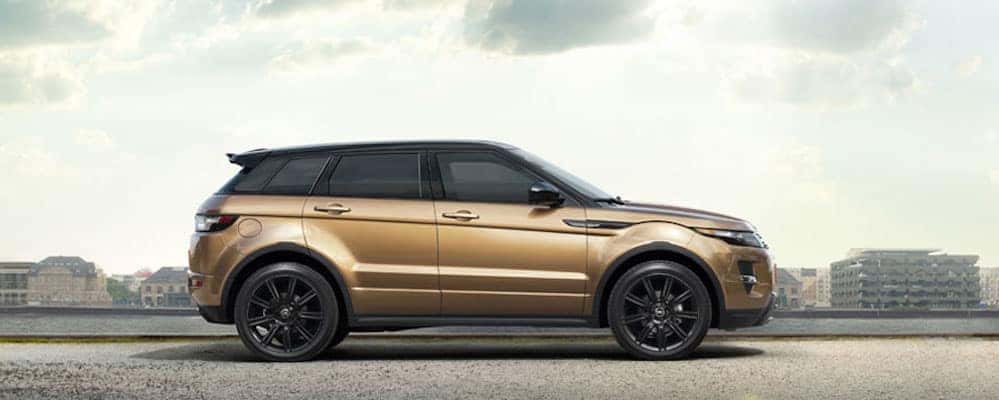 If you are driving and realize that your check engine light is on, there are a few steps you can take to ensure your safety and the safety of your vehicle. It is important to take your check engine light seriously, because it may be indicating serious problems in your car or SUV.
The first thing you should do if your check engine light has come on while you are driving is to pull over in a safe place.
As you are slowing down your vehicle, listen for any strange sounds, and watch for any other warning indicator lights.
Next, make plans to have your car serviced at a local authorized Land Rover service center.
A Guide to Land Rover Dashboard Warning Lights
Whether you want to learn what your Range Rover dashboard warning lights mean, or you want to know more about the Land Rover Discovery Sport low coolant warning, the Land Rover-certified technicians at the Land Rover Wilmington service center can help you sort it out. Below are some additional warning lights to be aware of if it's not your check engine light that turns on:
Airbag — amber symbol that looks like an inflated airbag. It turns on and off when you start the engine, but if it turns on while you are driving, it may have malfunctioned.
Auto High-Beam Assist — no cause for concern. When this green light is on, the high-beams have been activated.
Automatic Speed Limiter — symbol looks like a speedometer over the word "LIM." Remains on when activated, will turn off when you manually deactivate this feature.
Battery — the battery symbol should disappear once the engine is fully on. If it turns on while you're driving, take your car in for service asap to avoid having a dead battery that requires a jump-start.
Brakes — if the "BRAKE" symbol turns on, your brake fluid is below the safe amount of fluid. Pull at the nearest service center to top off the fluid asap.
Critical Warning Message — a triangle with an exclamation point. If it turns on, schedule a service appointment. If it is red, take your car in for service asap.
Dynamic Stability Control — a symbol of a vehicle with skid marks. It indicates that the feature is actively regaining vehicle stability.
Engine/Transmission Symbol — looks like an engine, will turn on for a few moments when you start the car. If there it turns on when drive, there could be engine emissions issues.
Engine Temperature – looks like a thermometer in liquid. Will appear in red to indicate "ENGINE OVERHEATING." You should pull over as soon as it's safe and turn off the engine to let it cool down for several minutes. If you can't pull over right away, turn off the A/C and blast the heat instead. After the engine cools, get towed or drive carefully and slowly to the nearest service center.
External Temperature — a snowflake symbol to indicate that the outside temperatures are at or below freezing.
Forward Alert — a vehicle surrounded by a triangle. This indicates that you are following a vehicle too closely.
Hill Descent Control – when you engage this feature, it will turn green when you are going down a steep hill. If you engage this feature and you aren't going down a steep hill, it will flash briefly.
Lane Departure Warning — when this light turns on, it means you are drifting out of your lane without engaging your turn signal.
Engine Oil — looks like an oil can. If it only stays on for a moment or if it remains on, you'll need to check your oil levels as soon as possible.
Tire Pressure Monitoring System — looks like a flattened tire with an exclamation point inside. If the symbol is yellow, your tire pressure is below the recommended about. If it is flashing or red, it indicates a rapid loss of air pressure, possibly a flat.
Trailer Turn Signals — if you are pulling a trailer behind you and have turn signals electrically linked up to your vehicle's turn signals, the green trailer turn signal symbol will turn on briefly when you start the engine.
Rely on Land Rover Wilmington for Your Service Needs
Whether you think the problem might be minor like a windshield wiper fluid refill or major like transmission repair, our service center can help. you have an issue with your vehicle, visit Land Rover Wilmington and ask to speak with one of our helpful automotive technicians. We are located in Wilmington, DE, and we can help you service your vehicle no matter what it needs. Browse our rotating service specials to see how you can save on Land Rover oil changes, spare tires, and more.
What triggers the dreaded check engine light? Check this list. https://t.co/pecvl1jJGJ

— Cars.com (@carsdotcom) April 26, 2017
More From Land Rover Wilmington
The 2021 Range Rover Sport towing capacity allows you to haul up to 7,716 pounds, which means you can handle anything from RVs to heavily-laden trailers without breaking a sweat. If you're wondering, "How much can a Range Rover Sport tow?" read on to discover what each engine can handle from the experts at Land Rover Wilmington…

How much can a Land Rover Discovery Sport tow? The 2020 Land Rover Discovery Sport can tow up to 4,409 pounds! Plus, with engine options and features, it makes towing easier on Newark roads. Learn more about this sporty vehicle in the Discovery family and see why its towing capabilities can enhance your driving experience…

If you are thinking about buying or leasing a new Land Rover Range Rover in the Newark area, you are probably wondering about the Range Rover fuel economy numbers. The 2020 Range Rover can get you an EPA-estimated 42 MPGe combined (miles per gallon of gasoline-equivalent) with its exciting and much-talked-about plug-in hybrid option. Explore…